Welcome to Market Mall Dermatology
Welcome to Market Mall Dermatology. We are dedicated to providing our patients with individualized care in the fields of medical dermatology, and non-surgical cosmetic procedures. Under the leadership of our Medical Director, board-certified dermatologist Dr. Stewart Adams, and his associate, Dr. Glenda Schoombee, you can feel confident that you will receive the highest level of care and dedication to your overall health, wellness & beauty.

From your initial consultation, through to post-treatment care, our entire team of highly skilled professionals provide the utmost dedication to your comfort and the achievement of optimal outcomes.

​Come in for a complimentary consultation and find out why we will be your partner in beauty and wellness, for life.
Powered by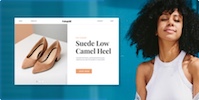 Create your own unique website with customizable templates.