Hair Removal
Laser hair removal is an increasingly popular medical procedure which uses laser technology to direct an intense, pulsating beam of light to remove unwanted hair from target areas. During the treatment, a laser beam passes through the skin to disrupt individual hair follicles; the intense heat of the laser damages the hair follicles which helps to inhibit future hair growth in that area.

​At Market Mall Dermatology, we offer the absolute best in laser hair removal technology; ensuring fast results with minimal discomfort.

MEDIOSTAR LASER
​
The MeDioStar Laser is one of the most comfortable laser hair removal procedures currently available.

During the treatment, the light emitted by the MeDioStar laser is absorbed by the melanin (pigment) located within the hair follicles of the target area. The laser pulses for a fraction of a second, within this time the pigment within the hair follicle becomes disabled, eliminating or significantly impeding future hair growth without any risk of damage to surrounding skin.

The Cooling Contact Device incorporated into the MeDioStar treatment effectively reduces potential pain throughout the procedure by delivering a constant cooling effect onto the top layers of the skin. This component helps to decrease treatment time and allows for quick recovery. The MeDioStar laser is also able to treat a wider range of skin types than many other hair-removal lasers currently on the market, making it an incredibly versatile and effective hair removal option for our patients.
Hair Restoration
​At Market Mall Medical Dermatology Clinic, we offer:
​
Mesotherapy
A widely used treatment protocol, mesotherapy, involves small, detailed scalp injections of effective medications and natural substances. Besides being more effective than topical applications at penetrating to the hair follicle, this approach bypasses the intrinsic and often systemic side effects that come with oral medications. The injections are small and pain-free, thanks to vibration devices created by our physicians.

​Platelet-rich Plasma (PRP)
Platelet-rich Plasma (PRP) treatments to effectively prevent future hair loss and provide hair restoration. PRP is suitable for both men and women and will work to trigger the growth factors in your blood cells to stimulate new hair growth, a bodily process which naturally weakens as we age. The treatment is becoming increasingly known as one of the best hair loss treatments currently available.
​
PRP is rich in numerous growth follicles which stimulate hair growth. As such, PRP treatments involve collecting a small amount of the patient's own blood to create a powerful, stimulating serum which will take advantage of the growth promoting components of blood. The treatment itself takes approximately 45-60 minutes and the blood used for the serum is taken from the patient's arm. Results are usually seen 4-6 months following the injection session and it is recommended that a booster PRP session is performed 3 months post-injection, followed by sessions every 3-6 months for best results.

While results cannot be guaranteed for every patient, as with any treatment currently on the market, PRP injections are a promising alternative for those suffering from thinning hair and for whom hair transplantation is not possible, or medication cannot be used.
Powered by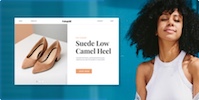 Create your own unique website with customizable templates.