Microblading
Microblading is the latest brow enhancement that is taking over the industry - with microblading the options are endless. For people with thinning eyebrows to previously tattooed eyebrows, our innovative and leading edge technique can solve any issues you may have with your brows.

The latest enhancement for fuller & defined eyebrows is an ideal method for anyone who wants to achieve defined, shaped and fuller looking brows. People suffering from alopecia, trigonometrical or any other condition that causes hair loss benefit greatly from microblading, as well as people who simply aren't happy with their eyebrows. The results are natural, hair-like strokes, regardless of the amount of hair present. The pigments used in this method have been formulated to match your natural brow hair colour, and if the hairs are still present, our technique perfectly blends your natural hairs with the pigmented strokes.
Powered by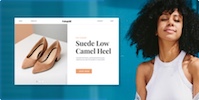 Create your own unique website with customizable templates.