VASCULAR ROSACEA
Rosacea is a chronic skin disorder which primarily affects the cheeks, nose, chin or forehead, often characterized by facial redness flare-ups and remissions.
While the cause is unknown, the disorder is incredibly common in varying degrees of severity and over time, the redness tends may become ruddier and more persistent, at which point visible blood vessels may appear. If left untreated, bumps and pimples often develop, resulting in facial swelling and bumps in severe cases due to excess tissue.
In order to address the common concern of rosacea and the development of vascular lesions, we offer a variety of treatment options:
​VBEAM TREATMENT
Widely considered the "Gold Standard" for treating vascular skin problems, including the following conditions:
Rosacea
Spider veins
Broken blood vessels
Birthmarks
Facial thread veins
Red post-acne scars
General skin redness​

The VBeam is a pulsed dye laser used to affect your blood vessels by gently and progressively deep-heating the target area. This process causes the target blood vessels to collapse, safely correcting the discolouration and skin irregularities while a cooling spray is applied simultaneously to reduce pain and ensure patient comfort.
The VBeam treatment side effects may include redness and swelling; however, symptoms are uncommon and if they do occur, they are usually gone within a week.
​
QuadroStarPRO YELLOW TREATMENT
The ProYellow laser is the world's first pure yellow laser, which is the most effective wavelength (or color) for treating sun damage, age spots and unsightly veins.
The ProYellow (577nm) laser penetrates deeper within the skin than green (532 nm) lasers, which have traditionally been used to treat pigmentation and vascular lesions. This increased reach allows the treatment to address both visible lesions and pigmentation as well as underlying vessels, allowing for complete skin rejuvenation. Additionally, the yellow laser wavelength is able to produce 40% higher absorption in blood, which provides a number of significant advantages such as:
Minimal risk of side effects
Visible results within shorter treatment periods
Safe treatment of a wider variety of indications for both light & dark skin types
Give us a call at
(587) 779-9999
to book your free consultation, and let us help you find the treatment option that is right for you.
Powered by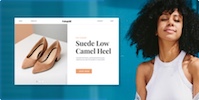 Create your own unique website with customizable templates.