SCARRING
While scarring is a natural part of the healing process, it can be detrimental both cosmetically and functionally. We can assist in the removal of scars through a number of methods, including:

LASER PEELS OR LASER RESURFACING

This method used to reduce facial wrinkles and skin irregularities, such as: scars, pigmentation, enlarged pores, tone and texture. This is accomplished through short bursts of laser energy that treat a fraction of the skin surface to allow for rapid and predictable healing.
​
This type of treatment is well suited for line lines and deeper wrinkles around the mouth and eyes, shallow acne scarring and pigment earning it a 92 % "worth it" rating on realself.com

PICOWAY®

Pico way is an advanced laser treatment for tattoo removal, pigmentation, skin irregularities and signs of aging. It works by targeting laser light at unwanted pigment in ultrashort pulses. These pulses shatter the pigment into tiny particles which are then naturally eliminated by the body, therefore revealing improved, beautiful skin in the days following the treatment. The PicoWay laser also emits less heat energy than traditional lasers providing a more comfortable treatment. ​
SUN DAMAGE & PIGMENTED LESIONS
At Market Mall Dermatology, we offer a number of advanced solutions to address sun damage and pigmented lesions:
​
Along with medical grade sun protection, various modalities can be used to address these issues. The Lumenis M22 can address the vessels and pigmentation and fine lines, while we recommend the Fotona laser and Quanta CO2 laser for deeper, etched in lines.

Come in and find out which treatment option is right for you.
Powered by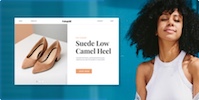 Create your own unique website with customizable templates.